WordPress 4.4 has just been released. Named "Clifford" in honour of jazz trumpeter Clifford Brown, it's now available for download from WordPress.org or you can update in your WordPress dashboard. As usual, when WordPress is updated I update the Easy WP Guide to include all the new features and changes.
Twenty Sixteen
WordPress 4.4 brings with it a new default theme, Twenty Sixteen.
Twenty Sixteen was built with a fluid grid so it looks great across any device. It's a classic blog design with a modern look. Twenty Sixteen has multiple colour schemes built in along with the ability to tweak the colours all from within the WordPress Customizer so giving it your own look is super easy.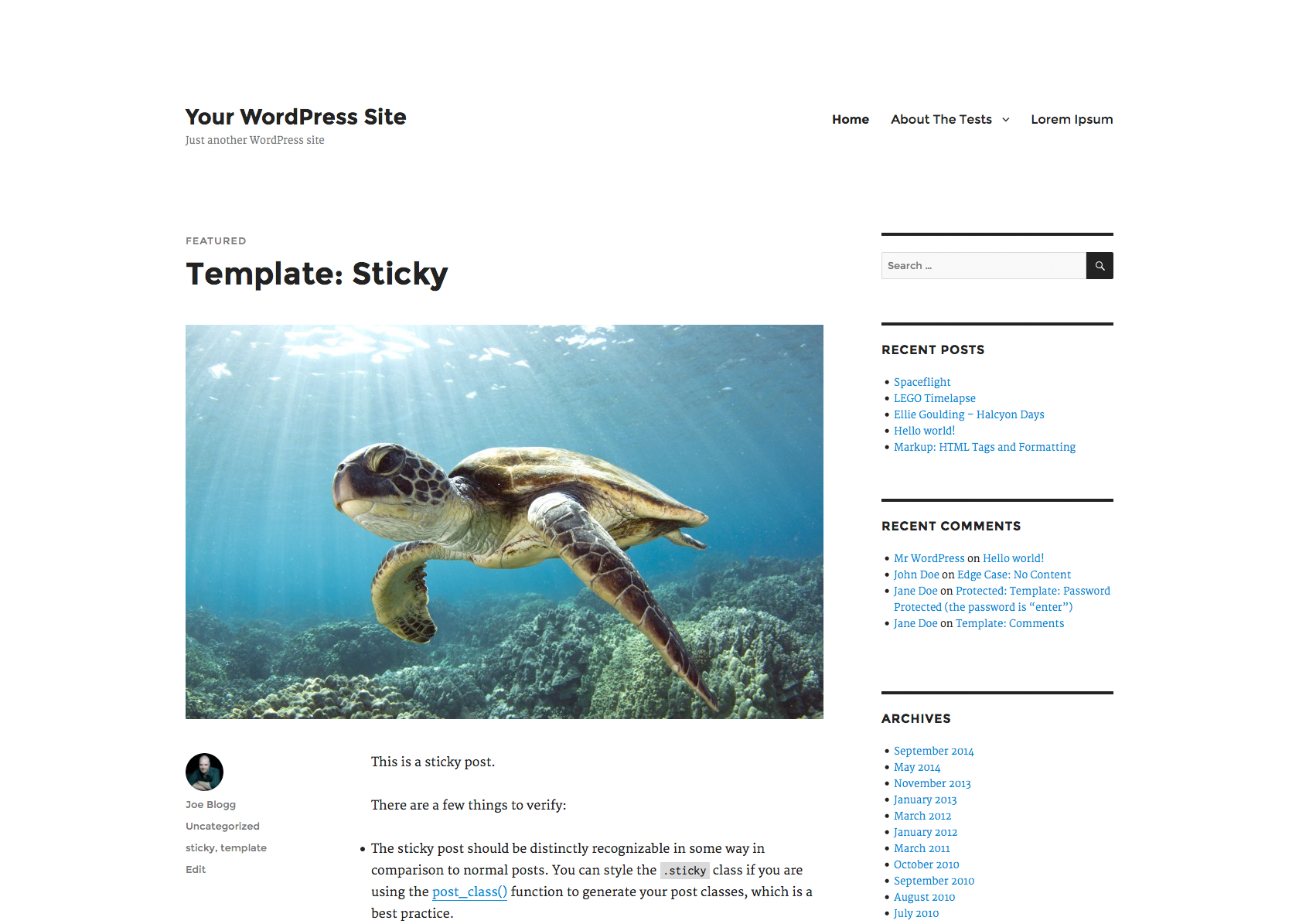 Responsive Images
One of the most exciting features with WordPress 4.4 is that it now has responsive images. WordPress will automatically serve the right image size based on the device your site vistitors are using. WordPress images now use the srcset and sizes attributes. This allows your site to display an image based on the visitors device, and since it works straight out of the box, you don't need to do anything.
WordPress Embeds
For years now, you've been able to embed content from other sites such as Twitter, YouTube, and a host of other sites, simply by adding the URL into your content. In WP 4.4, you can now do the same with other WordPress sites. Onced added, you'll see an instant embed preview, complete with the title, excerpt, and featured image if one is set. The embed will also include the site icon and links for comments and sharing.
Additional Features
Under the hood, infrastructure for the REST API has been integrated into WordPress core. The REST API gives developers an easy way to build and extend RESTful APIs on top of WordPress. Infrastructure is the first part of a multi-stage rollout for the REST API. Inclusion of core endpoints is targeted for an upcoming release.
Other new core features that developers will be able to take advantage of include improvements to comment queries and metadata support in Terms.
Latest Guide Updates
With this latest version of the Easy WP Guide, there's over 40 screenshots that have been updated throughout the guide along with text updates to new and existing Dashboard features.
Head on over to the download page to download the latest version of the Easy WP Guide, or if you want to get stuck straight into it, you can read it online.