WordPress version 3.9, named "Smith" in honor of jazz organist Jimmy Smith, is now available for download from the WordPress website or by clicking that big ol' update button within your WordPress Dashboard. You'll find there's a number of great updates in this latest version.
This time around, they've focused on improving your experience when writing your content. The updated visual editor has improved speed, accessibility, and mobile support. You can paste content straight into the visual editor from your word processor without worrying about all the messy html and styles that come along with it.
Adding images into your content is now easier as well. You can simply drag 'n drop images straight into the editor. Not only that, you can also scale images directly in the editor as well.
You'll find image galleries also look much nicer as well. No longer will you see the plain boring placeholder image in the editor. Instead, you'll see all the images in gallery, right there in the editor, just like they appear your published post.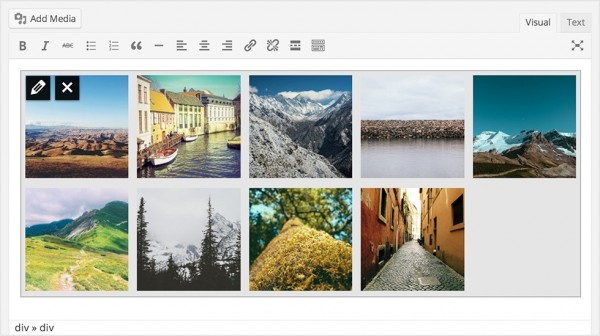 Video and Audio have been given some love as well. You can add cool playlists so you can showcase all your music and clips.

You can now add, edit, and rearrange your site's widgets right in the theme customizer. This gives you the opportunity to preview your changes live and only save them when you're ready. If you're looking to spice up your site with a new theme, take a look at the great new theme browser. You can now browse all the awesome themes from the official WordPress Theme Directory, right in your Dashboard window.
Checkout the video below to get a quick look at some of the changes they've introduced into this brand new version.
Last but not least, with all these new changes in the WordPress dashboard, keep an eye out for an updated Easy WP Guide. It's not quite ready to launch just yet, but it's well on the way, so give our Facebook page a 'Like' or follow @easywpguide on twitter for updates. If you're subscribed to our newsletter, then you'll be the first to find out when you can download the new version.
As always, don't forget to make a backup of your site before upgrading, you know, just to be safe and let me know what you think of WordPress 3.9 in the comments below. I'd love to hear your thoughts.