Writing
Short url: https://ewp.guide/go/writing
The Writing settings configure various options with regards to your site content. Settings include defining the Default Post Category, Default Post Format (if supported by your Theme) and if the Link Manager plugin is installed, the Default Link Category.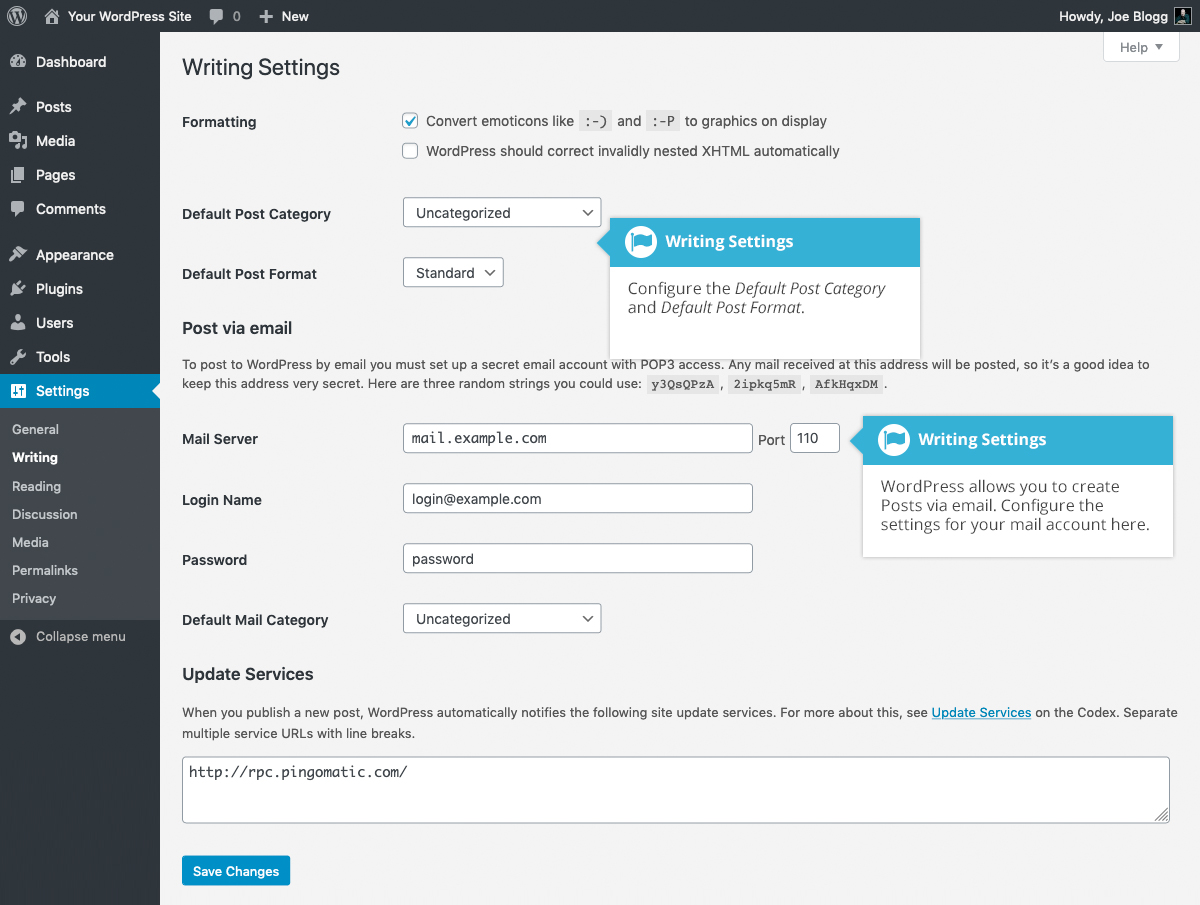 If you decide to install the Classic Editor plugin, which allows you to use the Classic Editor rather than the Block Editor, you'll see two extra options on this Writing settings page.
The Default editor for all users option allows you to select the default editor to use. This can either be the Classic Editor or the new Block Editor. If you've installed the Classic Editor plugin then you'll most likely want to select the Classic Editor radio button for this option.
If you have multiple editors on your site, the Allow users to switch editors option allows your users to select which editor that they'd like to use. If you allow your users to switch editors, their individual User Profile page will show a new option that allows them to select between the Classic Editor and the Block Editor.
Special care should be taken if you allow your users to select which editor to use. If a user edits a Page or Post with the Block Editor and then another user edits that same Page/Post later on with the Classic Editor, then you may end up causing issues with your content, especially if that first user re-edits the page with the Block Editor again. There's a very good chance that you could lose content or break blocks within the Block Editor. If a page is added with the Block Editor, or an existing page is converted to Blocks, then it's best if only the Block Editor is used to edit that page from then on. Likewise, if a page is added with the Classic Editor, then its best to only edit that page with the Classic Editor from then on.