Edit
Short url: https://ewp.guide/go/edit
Clicking Edit will display the editor on a new page. Like the Quick Edit option, you can update the comment, the comment authors name, email address and URL. The Edit option also gives you the ability to set the comment Status and change the comment Date and time. The comment status can be set to Approved, Pending or Spam. You also have the option to move the item to the Trash by clicking on the Move to Trash link.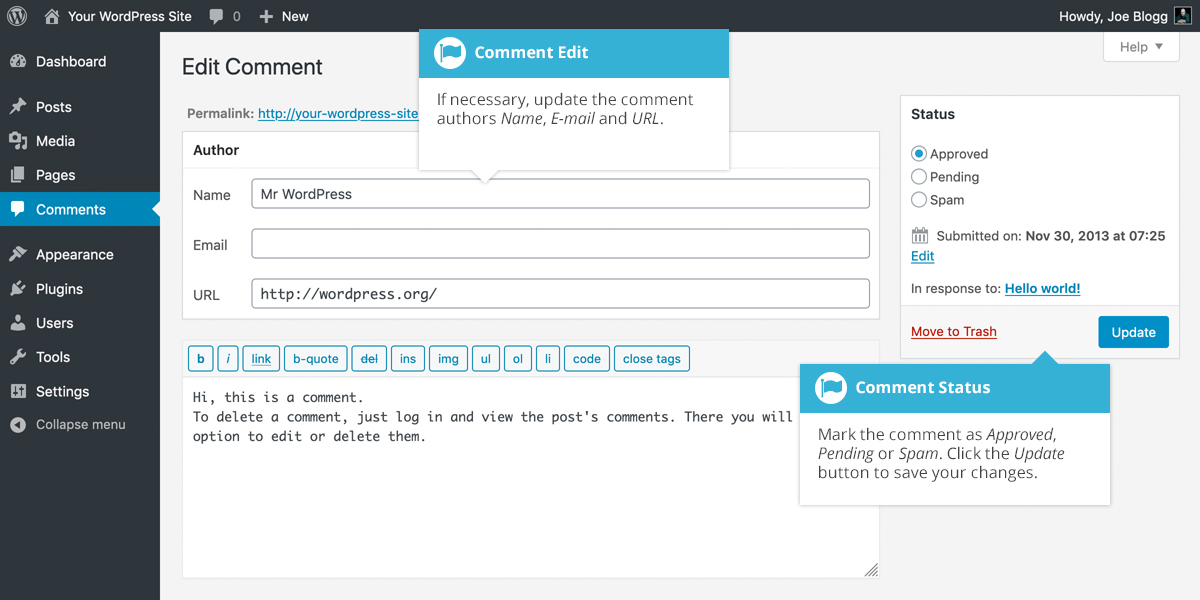 You can change the date and time that the comment was submitted by clicking on the Edit link next to the date and time. After clicking Edit, several fields appear below the original date and time. Update the fields if required and click the OK button to save the new date and time.
Once you have finished updating the comment, click the Update button to save your changes. If you want to cancel your changes, click the browser Back button or click on the Comments menu option to return to the list of comments.